The end of the road for Office 2010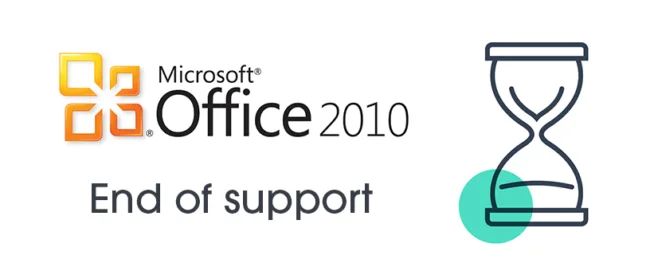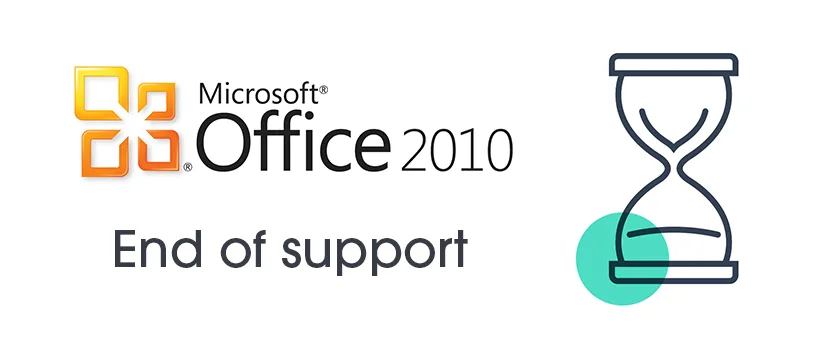 Posted on August 5, 2020 by Louise Howland
What is happening and when?
Support from Microsoft for Office 2010 (and also the Mac Version of Office 2016) is ending this year. End of support, which is sometimes referred to as "end of life," means Microsoft will no longer provide technical support or software and security updates for Office 2010, from the 13th October 2020. So, while the Office apps (Word, Excel, PowerPoint etc) will still technically work, the security updates will stop, exposing organisations still using Office 2010 or Office 2016 for Mac to security risks.
What is replacing Office 2010?
If you think of the name Office 2010 you realise just how old it is. 10 years in the technology world is a long time and a decade without any new features sounds like a lot, how many people do you know are using the same phone as they were 10 years ago!
Microsoft 365 has all the Office apps you have come to know and love and a whole host of additional applications to make your working life easier. All apps are available both via the cloud or locally installed and are fully collaborative. In addition to the full Office suite (Word, Excel, PowerPoint etc.) with Microsoft 365 you can also get your emails with Exchange online, OneDrive for Business, OneNote, SharePoint and of course, Microsoft Teams for instant messaging, online meetings and collaboration.
Why is it important to migrate from Office 2010?
The greatest threat to an organisation in carrying on using Office 2010 past the 13th October, is undoubtedly the security issue. Microsoft will no longer make security patches or bug fixes available, so systems will not be protected against new malware and cyberattacks, leaving an organisation vulnerable to attack. The longer you leave it, the greater the threat becomes as hackers find more ways to exploit weaknesses in the software.
On a technical level you will still be able to use Word, Excel, PowerPoint etc and open files previously worked on, however you will be putting your machine and therefore your organisation, at risk of a cybersecurity breach, as hackers will exploit any security vulnerabilities in Office 2010
What are the benefits of moving to Microsoft 365
Microsoft 365 is charged on a per user per month basis, and is continually updated with security updates, patches and new features, meaning you are always on the latest version. It has cutting edge security features, including: encrypted email, Data Loss Prevention – software that detects and prevents potential data breaches, Mobile Device Management – and Advanced Threat Analytics.
One of the biggest benefits of Microsoft 365 is its flexibility. It allows you to work from anywhere on earth. All you need is an internet connection. You can access your email, files and essential programs like Word and Excel from any location and on any device. It is also great for collaboration as it allows multiple people to contribute to a document at the same time. You can see changes in real-time and don't have to worry about having multiple versions of the same document. All of your documents are stored in the cloud. This reduces the need to send sensitive documents over email – you can grant access to an individual without worrying about a copy of your document living on an email somewhere.
What should I do next?
Whenever making decisions about changing technology it is important to be clear on your objectives and the needs of your organisation. To plan a migration to Microsoft 365 you need to know which plan is the right one for your organisation. Microsoft offer three core options when it comes to SME's business plans; Basic, Standard or Premium. As well as differing in price, these also come with varying security features, management options, and device compatibility. Businesses that do not require constant use of the Microsoft apps may find the basic package is sufficient as they are not reliant on the apps to work in the event of internet going down. However for SME's where this is not the case the standard or premium packages may be more appropriate. Budgeting for the change and planning out training for users will also be key to the success of the migration.
We are happy to help you to plan your move to Microsoft 365, or to answer any questions that you may have. for more information speak to your ramsac relationship manager or call us on 01483 412 040.