Best business productivity apps: a comparison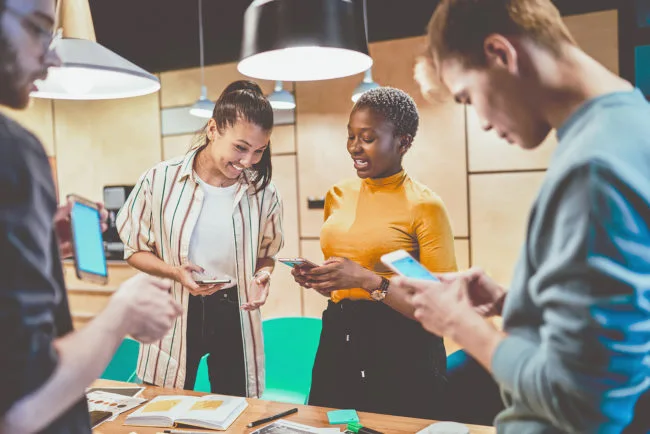 Posted on October 19, 2021 by Dan May
Work smarter, not harder. It's a common goal amongst busy professionals, especially when there's an opportunity to cut down distractions and become even more productive.
Whether in the office or working from home, there are multiple apps for business productivity and the best business productivity apps have the potential to simplify and improve the way people work.
From collaboration to communication and project management, the very best apps for work productivity need to bring people together, enhance work life all while actually improving the life of the user.
Whatever your goal, there's a big choice when it comes to business productivity apps.
Best apps for business productivity
1. Teams
After formally retiring Skype for Business in July 2021, Microsoft continued to innovate with Microsoft Teams. During the global pandemic daily Team users rose to 115 million in October 2020, making it a staple in modern workplaces.
Like Slack or Google Hangouts, Teams main competitors, Teams can be used for direct messaging, file sharing and collaboration and video calls from one to hundreds of people.
Regardless of where your staff works, Teams has features that are ideal for businesses, including:
Shared Calendars with groups, individuals or company wide
Integrates easily with a variety of business software
Searchable chat and group histories
Easy to use video calls
Ability to create groups, chats, and individual teams with different levels of access
Find out how to use Teams even more effectively.
Reasons to use Teams for productivity:
Keep your company connected, no matter where they are
A range of communication options including video conferencing tools
Above industry standard encryption to keep your messages safe
2. Cortana
Marketed by Microsoft as "your personal productivity assistant", Cortana has been part of the Microsoft service since the early 2010s. It's used across devices from mobile phones to desktops.
Cortana is like Google Assistant or Siri and can be used as a voice search or by typing on any device. On computers running Office, it's found next to the search in the taskbar, signified by a small circle.
You can use Cortana to join meetings and make calls and access personalised briefs with important information to help users feel prepared for their upcoming workday.
Reasons to use Cortana for productivity:
Provides you with a daily briefing using information across Office
Use voice assistance to speed up tasks
Connects you across devices
3. Clockify
Clockify is a time management tool and simplifies how time can be managed and tracked. If you're a busy professional and time is critical to your work, Clockify can be used to track and label your time by client, category, and tag.
Clockify is an app that runs basic features, such as recording and labelling tasks manually done but easy to get used to.
Clockify can easily integrate with a third-party apps which opens the app to link with how you work. Clockify is available as a browser extension, a phone application, or as a desktop software.
Reasons to use Clockify for productivity:
Track, manage and see how you spend your time
Simple stopwatch feature means it's easy to use
Produce reports to make charging clients easy
4. Microsoft MyAnalytics
MyAnalytics is a workplace intelligence app that gives you insights and recommendations to improve your workload. If your workday is slowed down by too many meetings or delayed tasks, then MyAnalytics will summarise your week and offer tips to help productivity.
MyAnalytics is unlike other apps, because it offers insights on your wellbeing, time, and project management too. MyAnalytics will collect information about your working habits across apps like Teams and SharePoint.
Reasons to use MyAnalytics for productivity:
Access insights about your workweek and learn how to improve your performance.
Wellbeing features help you look beyond work to take care of your down time and rest
5. OneNote
OneNote is a digital notebook that allows you to have as many notebooks as you need, without stacks of paper.
OneNote is divided into 'Sections' and 'Pages' and lets you prioritise notes, embed different files, annotate, and much more.
Reasons to use OneNote for productivity:
Notetaking for any device, wherever you are
Catalogue and share your notes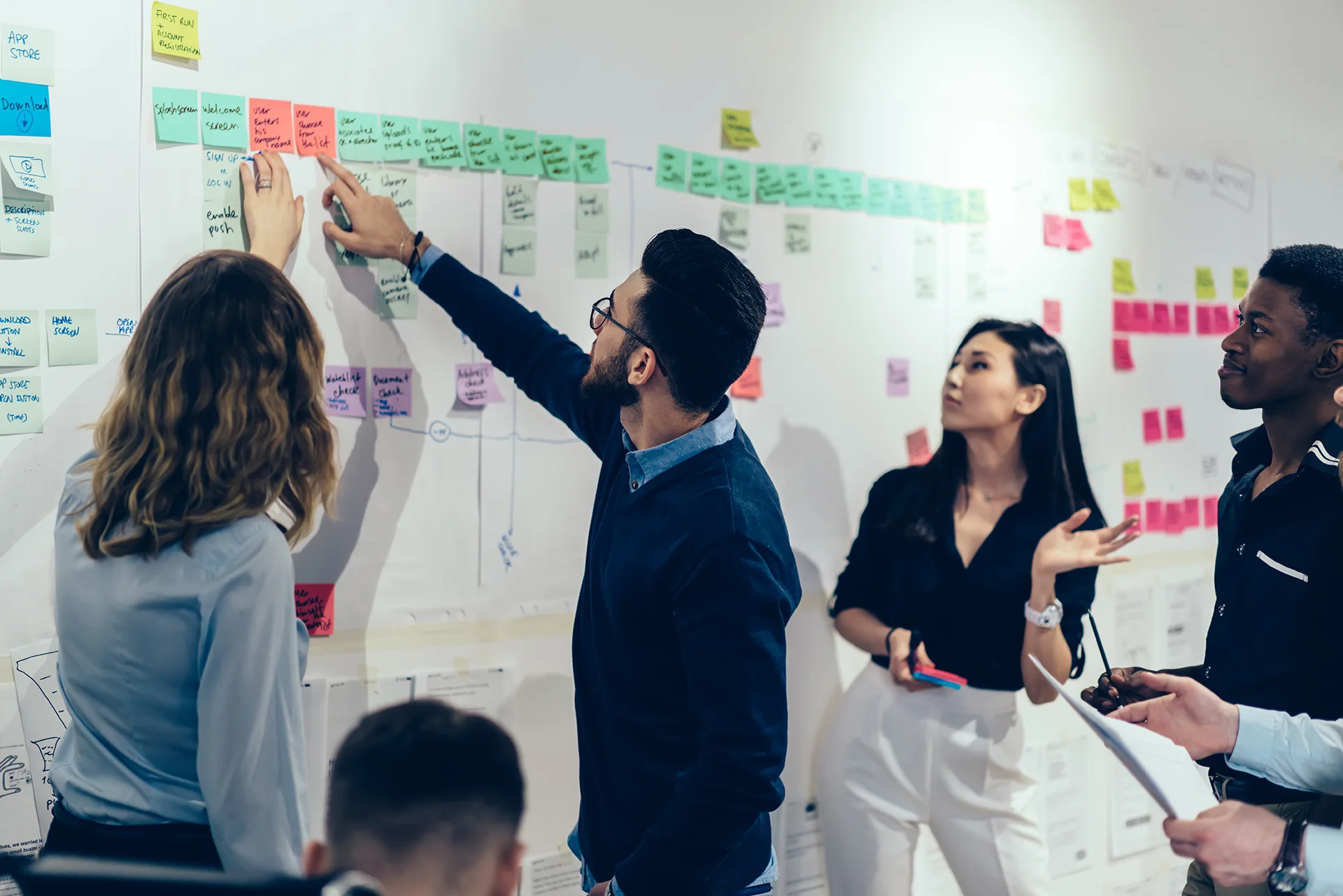 Apps for Business Productivity – Takeaways
Depending on your goal, productivity apps can help you focus your workload.
If you need help understanding how Microsoft apps can help your team for the better, get in touch with one of our experts today.