Microsoft Teams vs Zoom: video conferencing comparison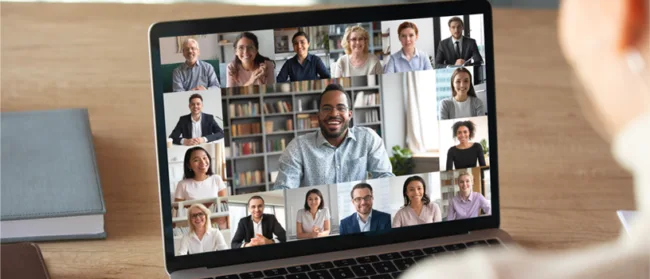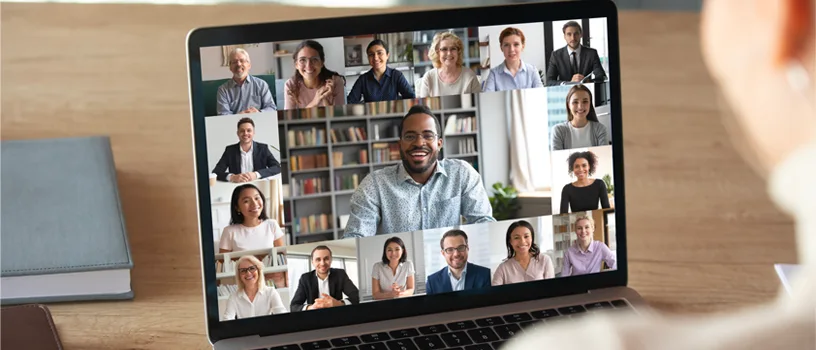 Posted on April 9, 2020 by Dan May
Video conferencing applications have become most organisations' lifeline during the Coronavirus pandemic. More people are working remotely than ever before, and applications such as Microsoft Teams and Zoom have had a dramatic increase in popularity as organisations look to continue group collaboration across multiple locations. Both Teams and Zoom are designed to improve communication and can be used for quality video and audio conferencing, both internally and with people beyond your business.
Many professionals are already familiar with Microsoft Teams, which has been integrated with Office 365 for five years now. Yet, there has been a rapid rise in the popularity of Zoom as people search for new or clever ways to connect both for work and with family and friends. Some organisations have been using both of these applications to meet different needs, so how do you know which tool is the best fit for you?
In this blog, we have looked at some of the pros and cons of Teams and Zoom to help you to decide.
What is Zoom?
Zoom is a cloud platform for video and audio conferencing that allows you to collaborate, chat and hold webinars. You can join Zoom meetings on any device and bring HD video and audio to up to 1,000 video participants. The application also allows you view multiple camera feeds all at the same time, which has made it a popular choice for large team meetings; it offers 'waiting room' functionality, telephone dial-in and it's easy to control things like muting participants and sharing cameras. Zoom has meeting analytics, such as top users by meeting minutes, and you can save, record and document sessions.
What is
Teams
?
Microsoft Teams helps organisations to communicate more effectively through group chat, online meetings, calling, and web conferencing. Like Zoom, it has extensive video capabilities, but it also enables users to collaborate on files with built-in Office 365 apps, such as Word, Excel, PowerPoint, and SharePoint. It also has the functionality to add in your favourite Microsoft apps and third-party services to keep your business moving forward.
Microsoft Teams has seen over 900 million meeting and calling minutes generated by 44 million daily users over the space of a single week during this pandemic. Teams is a very different product – conference and video calls are one feature, but its core purpose is to bring groups of individuals together into workgroups, giving them ongoing chat windows (think of WhatsApp groups for business) as well shared document libraries and embedded applications and features useful to a specific group.
Security: Teams Vs Zoom
Millions of users have turned to Zoom for their video conferencing needs during the Coronavirus pandemic, and this has led to questions and concerns over Zoom's security. Many have wondered, because of these privacy concerns, how secure Zoom video conferencing is. As a comparison of these video conferencing platforms, users want more reassurances beyond Zoom's video and audio quality.
The application has been criticised for a range of privacy issues, including sending user data to Facebook, wrongly claiming the app had end-to-end encryption and allowing meeting hosts to track attendees. Ex–National Security Agency hacker Patrick Wardle has discovered a range of problems with Zoom's security, including an issue which left Mac users vulnerable to having webcams and microphones hijacked. Zoom has had an unprecedented rise in users from 10 million daily meetings in December to 200 million daily meetings in March. Zoom's Chief Executive Eric Yuan has said that Zoom are working hard to address these security issues. Microsoft, however, has stringent security measures in place to ensure personal information is only used to enable user access to subscribed services. Teams enforces team-wide and organisation-wide two-factor authentication to prevent hackers from getting access to people's accounts. Data is encrypted end-to-end, both while in transit and at rest. Files are stored in SharePoint and are backed by SharePoint encryption.
Pricing: Teams Vs Zoom
There is currently a free version of Zoom, which gives 40-minute-long video calls for up to 100 people. In testing, we have found the Zoom video quality is not as good on the free version of the app and the call quality, overall, is slightly compromised. The 40-minute limit for meetings is quite restrictive for work meetings. The pro-version is reasonably priced, but when you start to look at any additional functionality, running webinars for example, the price per month starts to become prohibitive.
Microsoft Teams gives the most value per user per month. As the pricing for Teams includes access to Office 365, which means not only can users access audio and video calling but also the other Office 365 applications, Word, Excel, Outlook, PowerPoint, SharePoint, OneNote, OneDrive, and the list goes on. As Teams comes as part of Office 365, this is a full business solution rather than just a video calling application.
Video Quality Comparison: Teams Vs Zoom
Both Zoom and Teams give organisations video conferencing functionality, or the ability to connect through video and audio. Yet, both apps have unique features.
Zoom has a gallery view giving users the ability to see everyone on a video, whereas Teams only shows four screens at a time (the most recent four people to speak). However, Microsoft have recently announced that as of May 2020, the number of participant screens visible will increase from four to nine in a Teams meeting. Zoom also provides features such as multiple screen sharing to support web-based presentations. Teams includes a robust chat service that allows users to communicate quickly without setting up a conference; Zoom, however, doesn't include a chat feature outside of its basic video meetings and conferences. Setting up a meeting in Zoom is a little more intuitive than in Teams, but once a user is familiar with Office 365, Teams is very easy to use. Teams benefits from the full Office 365 integration and functionality, whereas Zoom is fairly focused on just video conferencing.
Which video conferencing app is right for my organisation?
During this pandemic, we have been using both tools. Office 365 is key to our business and we use it across all areas of the organisation. For instant messaging, file sharing and collaboration, video meetings with up to four people and for our online events, we are using Teams all throughout the day. We are using Zoom, however, for occasional team meetings where there are large numbers on the call so that everyone can be seen.
The functionality of Office 365 means Teams would be our first choice as a secure end-to-end solution that includes video conferencing, and of course, because we are already using Office 365, we don't have to pay £15 per user for using it. In truth, when the pandemic is over and we are back to work, we will probably cancel our Zoom subscription for probably all but one 'marketing' user who may still use for broadcasting webinars, where it definitely outperforms Teams. Yet as an all-round collaboration tool, Teams simply offers so much more.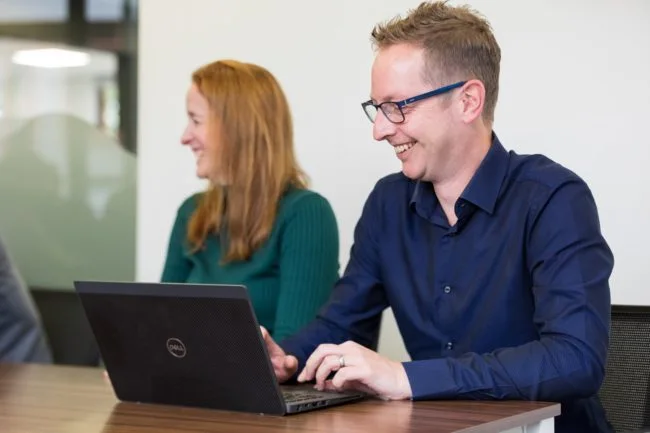 How to use Teams.
In our short demo vlog, learn how to use Microsoft Teams for chatting to colleagues and scheduling video calls with people both inside and outside your organisation