ramsac swings into action to fund raise for Challengers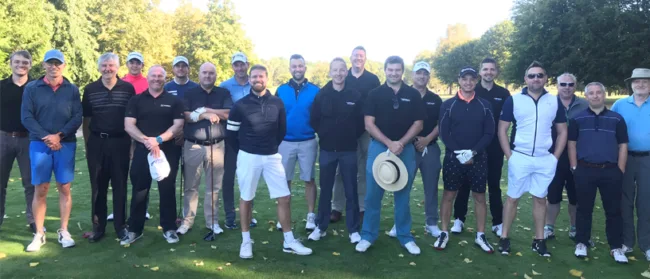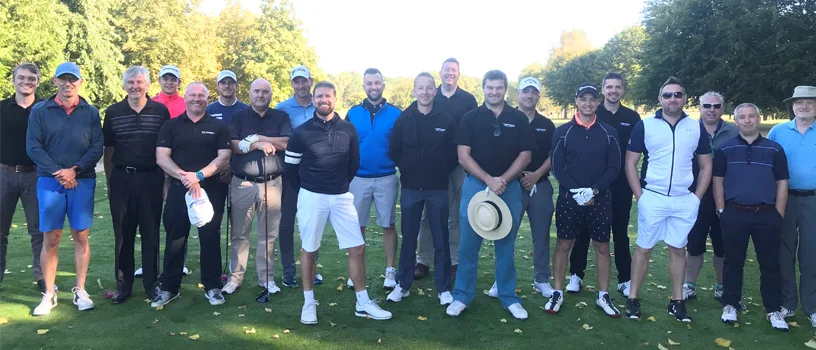 Posted on October 10, 2019 by Samantha Baidoo
Our first charity golf day has raised over a thousand pounds for Challengers – a local charity that provides inclusive play schemes for disabled children and their families.
We were joined by golfers from a number of organisations on Friday 20th September at Hoebridge Golf Centre in Woking, for a round of golf and a series of extra challenges. We had 22 golfers playing a Stableford format and there was a mix of handicaps ranging from 6 up to 28.
We were joined by colleagues from Challengers and a parent who spoke about the significance of the charity. She explained how much Challengers has helped not only her son but her whole family by having an inclusive space for her son to go to. This set the tone of the day as the golfers prepared to play to raise money for this great cause. Iain Pritchard was the overall winner and took home the ramsac trophy while there was a mix of other winners for the various mini-games played throughout the day.
The sunshine was glorious (although we probably can't take much credit for that).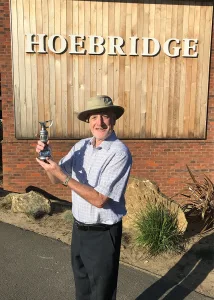 ramsac charity golf day winner, Iain Pritchard
Here is what some of the players had to say about the day:
"The ramsac golf day was good fun, well run, good food and all for a great cause!"
"The course was good as it gave the lesser players a chance and hopefully gave the better players some challenges. The teams were grouped with similar handicaps".
"Hearing about Challengers especially the mother's talk was great, feeling I had helped a little made my day".
Becky Cox, Senior Corporate Partnerships Officer at Challengers commented 'Challengers were delighted to be supported by ramsac for their inaugural Golf Day – it was a fantastic event to be a part of and the money raised will go directly towards breaking down the barriers of play for local disabled young people. We can't thank you enough for your support!'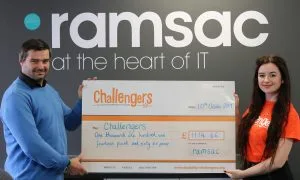 Frank Osborne from ramsac presents the Golf Day cheque to Becky Cox, from Challengers
Thank you to all of the players that came along to the golf day and those that donated. We were thrilled with the final total, everyone was so generous we were able to raise a whopping £1,114!  The day was a success and we hope the next one is even better.
If you would like information on next year's golf day and fancy a round of golf while supporting a fantastic charity please email [email protected] to register your interest.
Visit Challengers to find out more about the charity providing exciting inclusive play and leisure activities for disabled children and young people in Surrey and the South East.