ramsac wins 'Managed IT Service Provider of the Year' at the MSP Innovation Awards Europe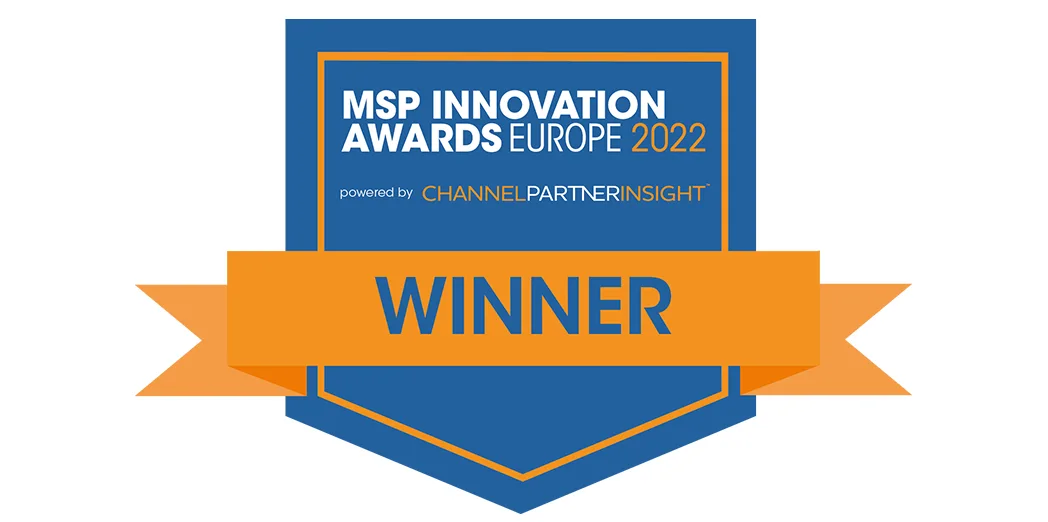 Posted on October 14, 2022 by Louise Howland
ramsac are thrilled to announce that we have won the Managed IT Service Provider of the Year' award at the 2022 MSP Innovation Awards Europe. The awards, organised by Channel Partner Insight, celebrate organisations who are serving as extraordinary examples of success in the European managed services market.
We have worked hard since the pandemic, to be the best MSP we can be, we have experienced a high growth period, with a 40% increase in turnover and a significant growth of our team which now numbers over 100 colleagues.  We have invested in new areas of business and we have launched exciting new services for our clients, including our unique Cyber Resilience Certification which helps organisations to benchmark themselves against their peers, increasing their cyber protection and making them more able to withstand cyber threats.
We are also committed to providing a consistently high level or support on our helpdesk and are proud that 99.1% of our support tickets this year have been rated positively. To win MSP of the year as 2022 draws to a close is the icing on the cake.
The MSP of the year award was sponsored by Connectwise and was open to any MSP who could demonstrate they were leading the pack in the managed services space. We were therefore very honoured to win this award.
Rob May, MD of ramsac said
"We work really hard to support our employees and create a fantastic working environment while providing the very best service to our customers. Winning MSP of the year is a true honour and great recognition for everyone at ramsac who works so hard to deliver a service which is truly remarkable"