Rob May finalist for award at IoD London & South Director Of The Year Awards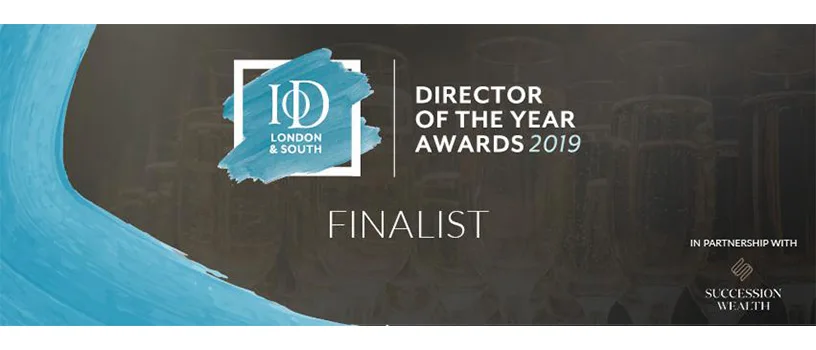 Posted on May 13, 2019 by Louise Howland
We are celebrating this week as Rob May, MD of ramsac has been shortlisted for the SME Director of the Year for the 2019 IoD London & South Director of the Year Awards.
The finalists were chosen from the hundreds of directors that were nominated across nine different categories. The expert judging panel will now convene to decide the overall winners to be announced at the awards ceremony on Thursday 20 June 2019 at the iconic 116 Pall Mall, the home of the Institute of Directors.
Mary Nightingale, newsreader and television presenter will host the ceremony alongside the wonderful Roger Tilling, best known as The Voice of University Challenge.
Rob May said: "I feel honoured to have been shortlisted for this prestigious business award. London and the South of England is a powerhouse of industry and the depth of competition in this sector is huge, to make it to the finals is a tribute to the brilliant team I have at ramsac."

The winners from each of the thirteen categories will be automatically entered into the UK finals of the IoD Director of the Year Awards, providing the finalists with additional exposure and profile on a national stage as the 'best of the best' in British business.
David Stringer-Lamarre, IoD London Chair said: "After a year of BREXIT ups and downs for business, it's inspiring to see so many UK directors leading the way in good governance, leadership & business performance."
We are looking forward to celebrating with Rob and the other finalists on the 20th June.