Introducing the ramsac academy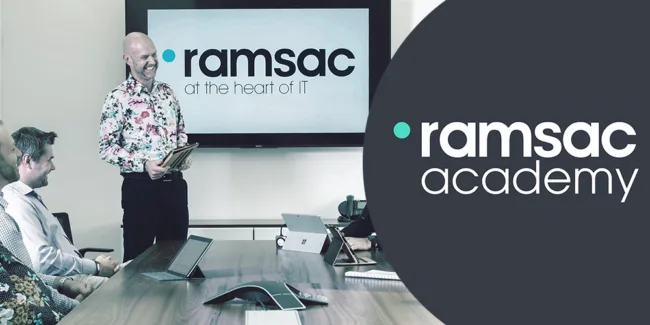 Posted on July 27, 2021 by Louise Howland
Back in 2017 Rob May, Managing Director here at ramsac created the ramsac business school. This was a 12-month programme for all staff covering various aspects of self-discovery, leadership, and strategy, it focused on understanding human behaviour and its practical application in business and leadership.
Over 5 years of the business school, we have seen 59 members of ramsac staff benefiting from completing the programme. Now as the business school moves into its 5th year is has evolved to become the ramsac academy.
The ramsac academy caters for both new applicants as well as the ramsac business school alumni. The core 12-month programme will continue each year, offering all staff access to our unique business and personal development training. But we will also be offering additional subjects, sessions, and speakers, to the alumni colleagues who have already graduated and received their certificates.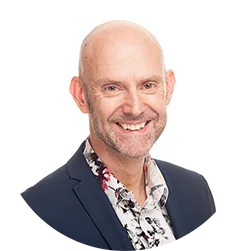 Rob commented "I'm a huge believer in personal growth and I buy in to the concept of grow or die. To this end I have personally sought out training, thought provocation and inspiration for the last twenty years, I know how this has helped and shaped me and I wanted to share the ideas, models and frameworks that have helped me with as many colleagues as possible.
In our industry we have a necessitated culture of training to stay current with the latest technology, systems and best practice, the provision of this is well developed and catered for, all staff at ramsac partake in regular industry training, but I wanted to also introduce an alternative programme that really makes a difference to people's lives, both in the office and personally.
Nothing makes me happier than seeing the penny drop for someone, the moment when they realise why they behave in a certain way or what they need to do to get the results they need."
The development of a person and the resultant changes in team performance is noticeable and rewarding for all parties, as we move into this next chapter, we are excited to see how the academy will continue to grow and improve.
ramsac focusses on providing expert-led IT services to businesses across multiple sectors, all from our bustling headquarters in Godalming, Surrey. We employ a group of dedicated and talented individuals, each of whom we're proud to support along their professional journey. ramsac has a range of challenging and rewarding IT careers on offer, from technical and marketing positions to administrative and management roles.