Celebrating the first half of 2023 with triple award wins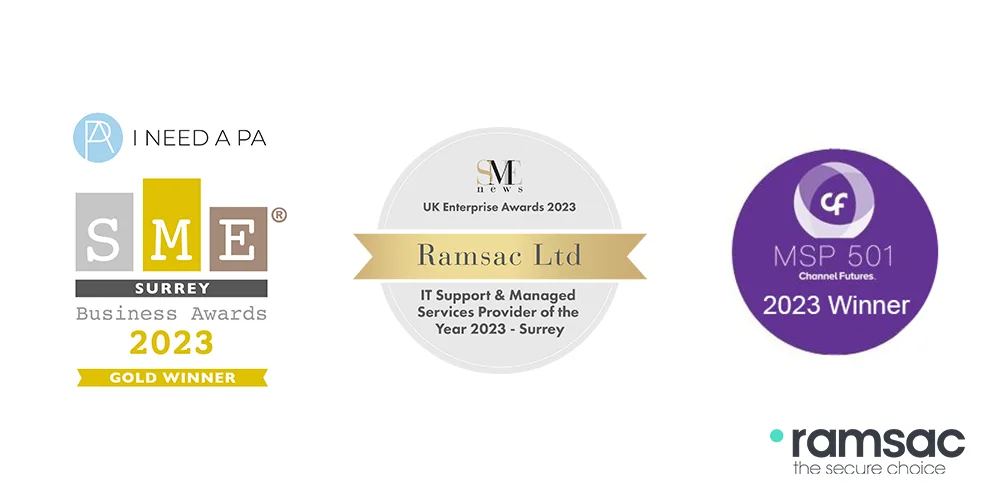 Posted on August 1, 2023 by Louise Howland
The first half of 2023 has been an exciting one for ramsac. We are thrilled to have received recognition through three prestigious awards. These awards celebrate our commitment to providing exceptional IT and cybersecurity managed services.
At the start of 2023, we were thrilled for ramsac to be named Surrey Business of the Year in the 50+ employees category at the SME Surrey Business Awards 2022 (Sponsored by Bentley Cars). This win celebrates our strong business growth, financial performance, and positive impact we've made in Surrey over the past 31 years. 
In April we were honoured to be named IT Support & Managed Services Provider of the Year at the UK Enterprise Awards 2023. This award recognises our innovative solutions, technical expertise, and stellar customer service that have enabled our clients' success. Our managed IT services and cybersecurity offerings help organisations to effectively leverage technology while mitigating cybersecurity risks. 
Finally in June we rounded out the first 6 months of 2023 with our 3rd award win, when we were recognised on Channel Futures' 2023 MSP 501 list, which ranks the World's Premier Managed Service Providers. This distinguished honour is for the top-performing and most innovative MSPs globally. Our international ranking is testament to our dedication in providing exemplary managed IT and security services. 
"2023 has already been a remarkable year, we have relocated our headquarters, launched a series of brand-new cybersecurity services and enjoyed a great deal of growth (by every measure), so to also receive these 3 awards really is cause to celebrate." Commented Rob May, Managing Director at ramsac. "The awards validate our team's hard work, innovative approach, and commitment to enabling our clients' success through leading-edge IT support and cybersecurity. These awards motivate us to continue raising the bar in serving our clients to help them use technology innovatively and safely to meet their goals."
The awards and recognition ramsac has received so far in 2023 demonstrate that our cybersecurity solutions, managed IT services, and dedication to customer success resonate in the market. We're eager to continue providing excellence as we help organisations leverage technology securely and effectively.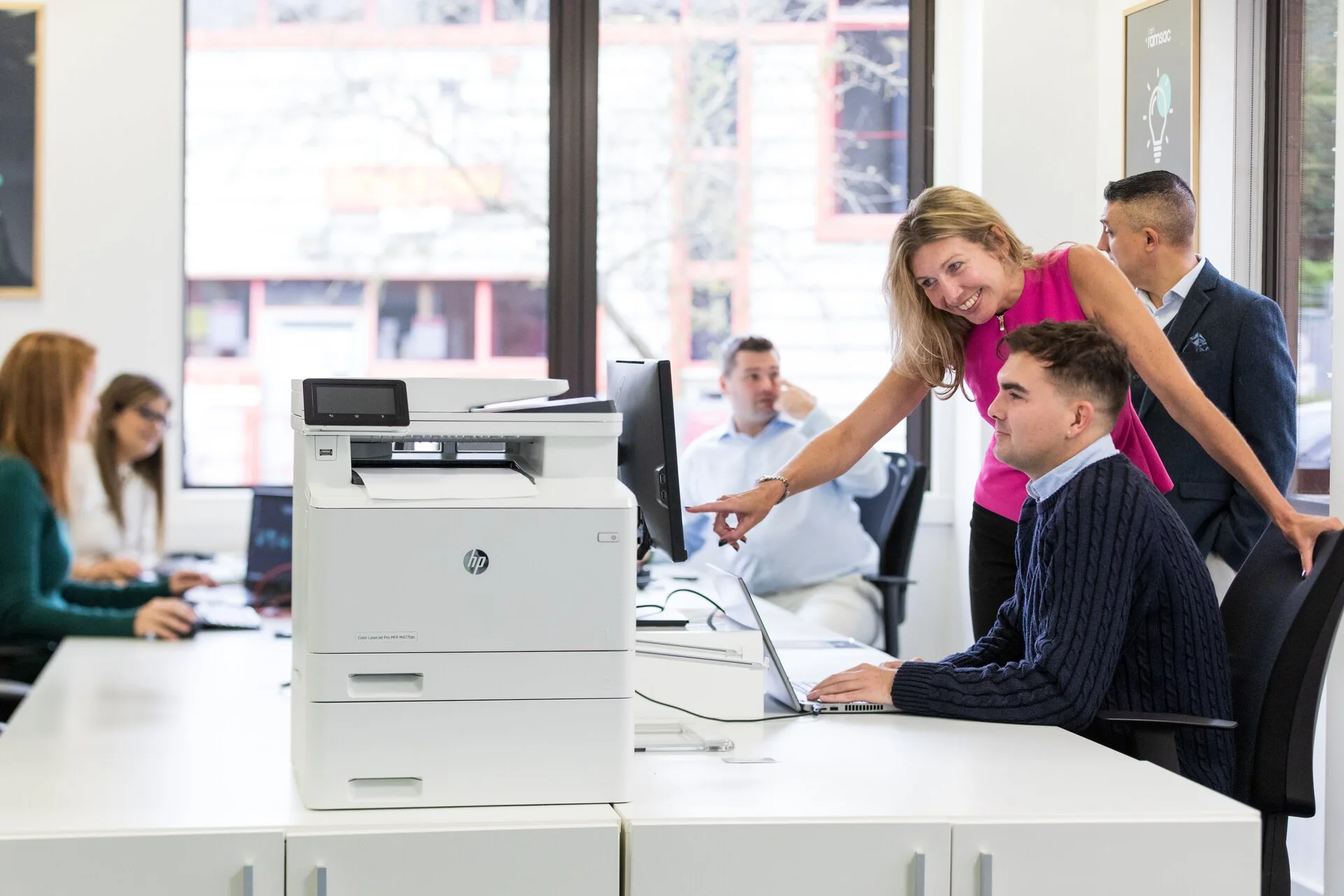 How can we help you?
We'd love to talk to you about your specific IT needs, and we'd be happy to offer a no obligation assessment of your current IT set up. Whether you are at a point of organisational change, unsure about security, or just want to sanity check your current IT arrangements, we're here to help.